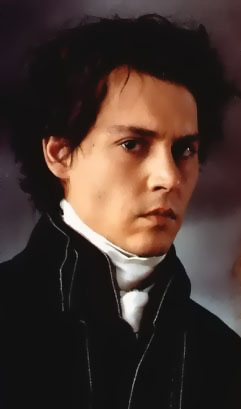 Savyon
Doctor Savyon Barker was born in Albany, New York in 1866, the product of a revel to celebrate the end of the American Civil War. His father James Barker, was a hard-working farmer, who instilled a strong work ethic in Savyon, while his mother Dolores was a kind, though often a distant woman.
Schooling was very important to the Barker parents, but for different reasons. Dolores wanted Savyon to have a rich, fulfilled life and wanted her son to be an educated man. James did not suffer fools. Regardless, Savyon received an academic scholarship to attend Princeton.
He graduated from the Princeton Medical School at the top of his class. Returning home with the good news of his employment with a prestigious group of physicians in New York City, he found the place burned to the ground. His parents were burned alive, nothing remaining but his father's pocket watch. He swore then to find the culprit and bring him to justice.
What followed was an epic journey across the countryside, gathering clues and making amazing discoveries: Demons. Demons roamed the land, spreading mayhem and murder across the land. In creating implements to assist in his investigations, he made several discoveries about the flow of energy.
He found what he could only characterize as different color energies. He found these energies to surround living things like auras. Everything had an aura, some stronger than others, some rarer than others. Some are the more common. The demons were always one particular color, and the colors on him were different than on other people… all very fascinating.
In San Francisco, he met a small, hunchbacked oriental man in Chinatown who sold him a peculiar item. It would display paintings at the owner's command. Stunned, he bought the item for 12 dollars, only to find it was broken. He decided he would figure out how to fix it once he had time.
In recent years, Savyon has made a name for himself as a sort of paranormal investigator: expelling ghosts and goblins and whatnot from places others were convinced were haunted. His main focus, however, has been demons. He has learned how they think, how to track them and how to kill them. He has always known there is more to the world than meets the eye. What exactly that means, he isn't quite sure…yet......
Visit Savyon before the Occludement.